An Awakening Towards Career - An Orientation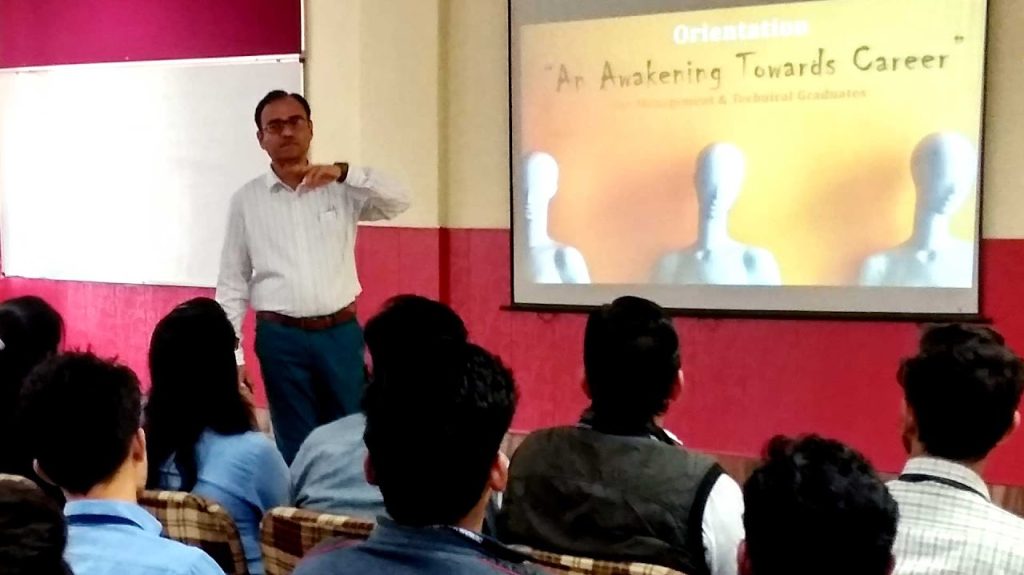 This session was organized on Management & IT students' demand to clear their confusions about careers. A step by step strategy was discussed—from talent finding to career selection and then further planning.
A clear-cut understanding of how "our talent, brain (mind) and heart" are connected as "our soul and actual guide" during our career journey.
Career in Automobile Industry
For B.E. & MBA Candidates (At HONDA Premise)
An industry interaction regarding prerequisites for a career in the automobile industry and how to get to major learning curves to qualify for the recruitment process of brands like Honda..
Sessions & Workshop on Digital Marketing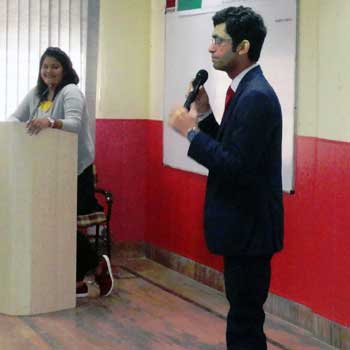 (Manager Campaign – North America)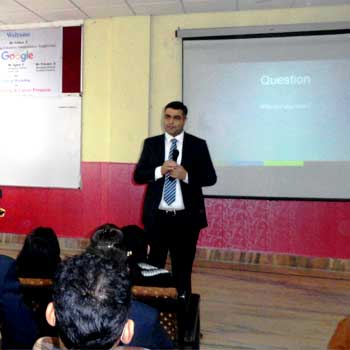 (Chief Operating Officer)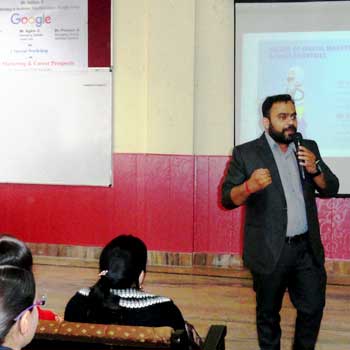 (Chief Marketing Officer & Co-Founder)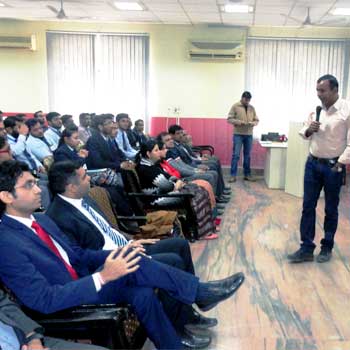 (Group CEO & Managing Director)
A Career in IT (India & Abroad)
MCA and BE/B.Tech (Computer Science/Information Technology) Students..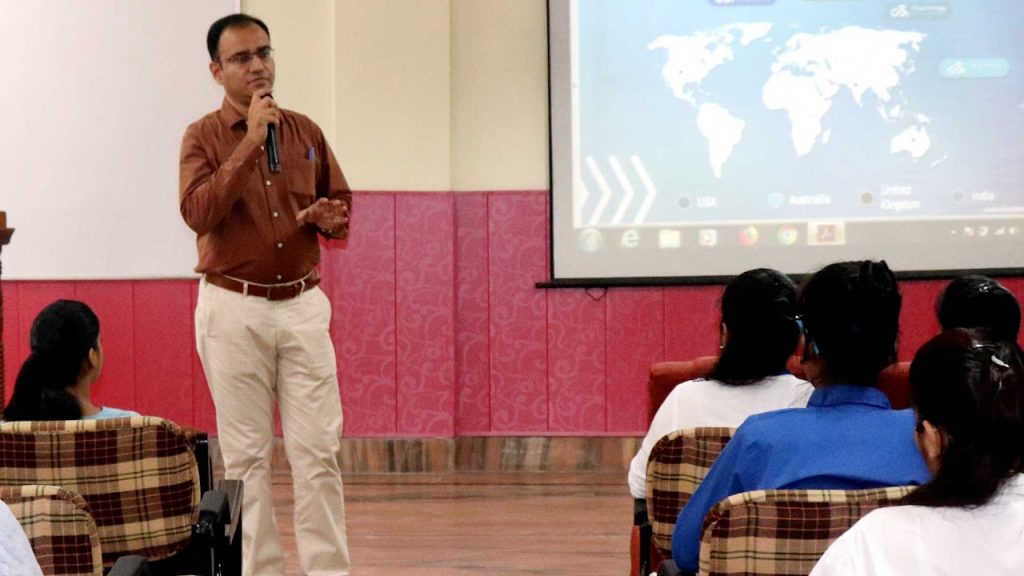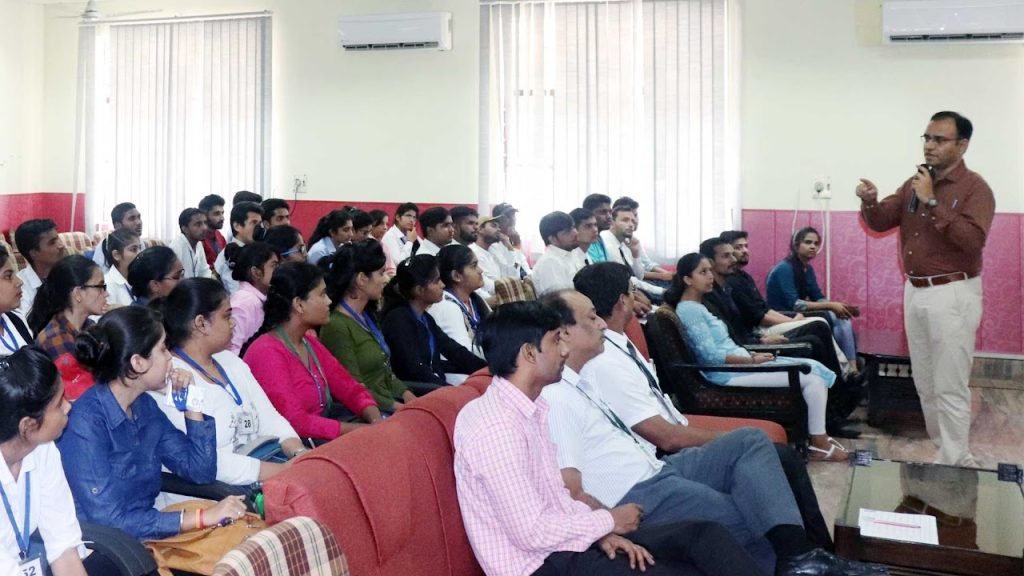 Career in FMCG (in India & Abroad)
For Graduates (at FMCG Company Premise)
This was a special session on: why you should plan a career in the FMCG industry, career prospects in an international scenario; how to evaluate yourself before you leap.
For Management Graduates (UG & PG)
This event objective was to get candidates aware about "How to prepare yourself for retail industry and career prospects." Hiring process was also initiated on the same day.
Finance Workshop & Certification - Sponsored by L&T (Mumbai)
Finance-Workshop for Management Students – Sponsored by L&T (Mumbai). Post-Workshop Session – Online simulated Wealth Management Game played and winners were awarded on the spot cash prizes too. All successful participants also receive L&T Mutual Fund Workshop Certificates and Learning Material Kits from L&T Mumbai Corporate office. (A CSR initiative)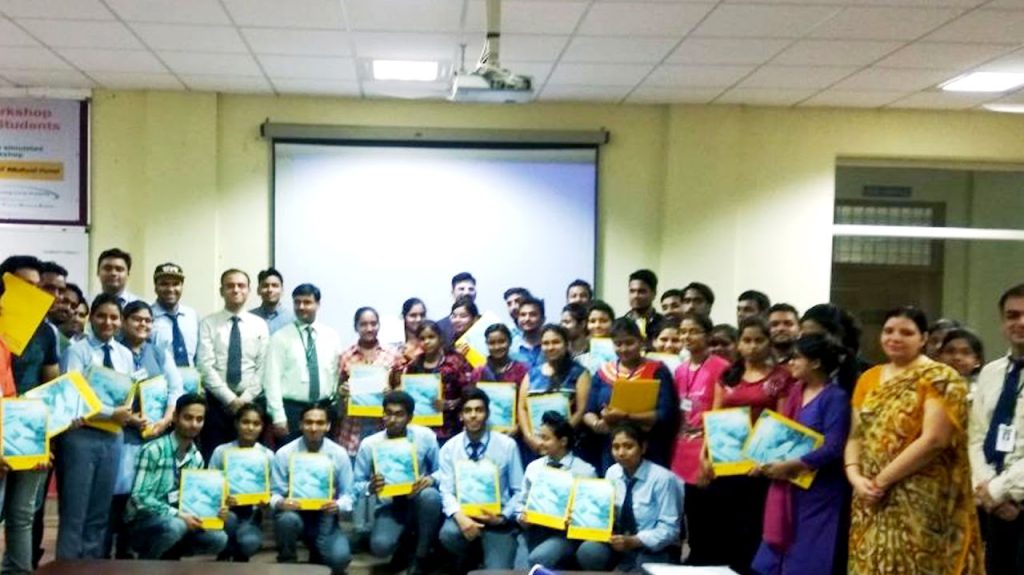 Sessions on Challenges of Communication & Other Soft Skills
How to overcome challenges of communication and other soft skills, especially Tier III/IV colleges' graduates in the shortest time possible.
BRIDGE 2019 - Delhi Edition (An ICT Event)
The ICT Academy is an initiative of the Government of India in collaboration with the state governments and industries. ICT Academy is a not-for-profit society, and a joint venture under the public-private partnership model.
ICICI StockMind - A National Level Event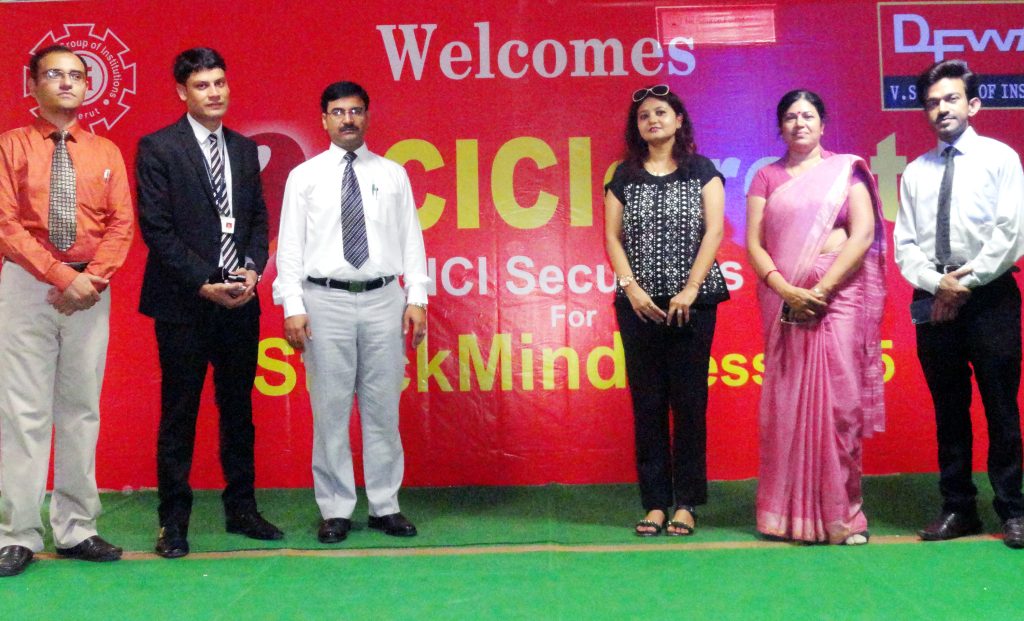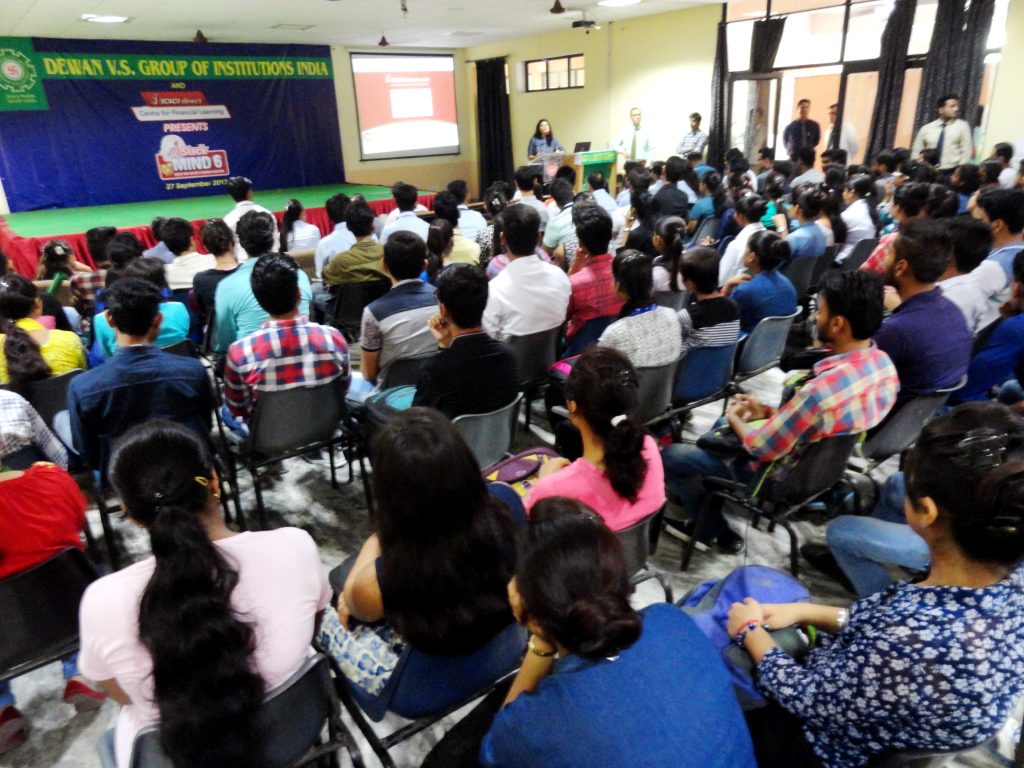 Corporate Talks - Manpower Group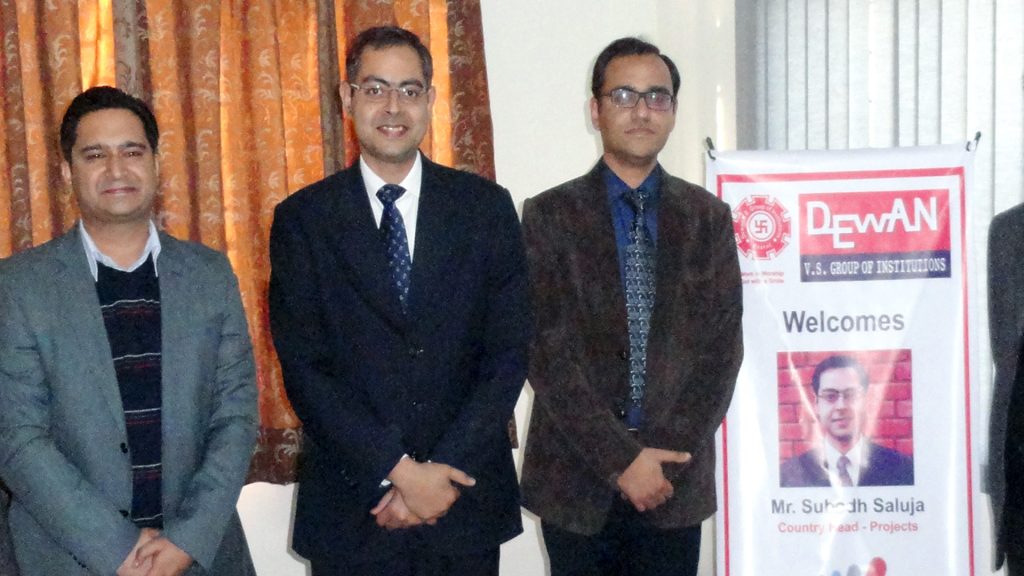 Current Industry Scenario & Core of HR
An Industry Interaction and Workshop on "Current Industry Scenario & Core of HR" was conducted in association with Manpower Group.
From Manpower Group, Mr. Subodh Saluja (Country Head-Projects) delivered the session along with other speakers from different organizations/institutions. 
Later, psychometric tests of faculty and students were also conducted, and 1-on-1 career counselling sessions were done by both Mr. Subodh and Mr. Abhishek Verma.
Workshop on Digital Marketing and Sessions on Career Prospects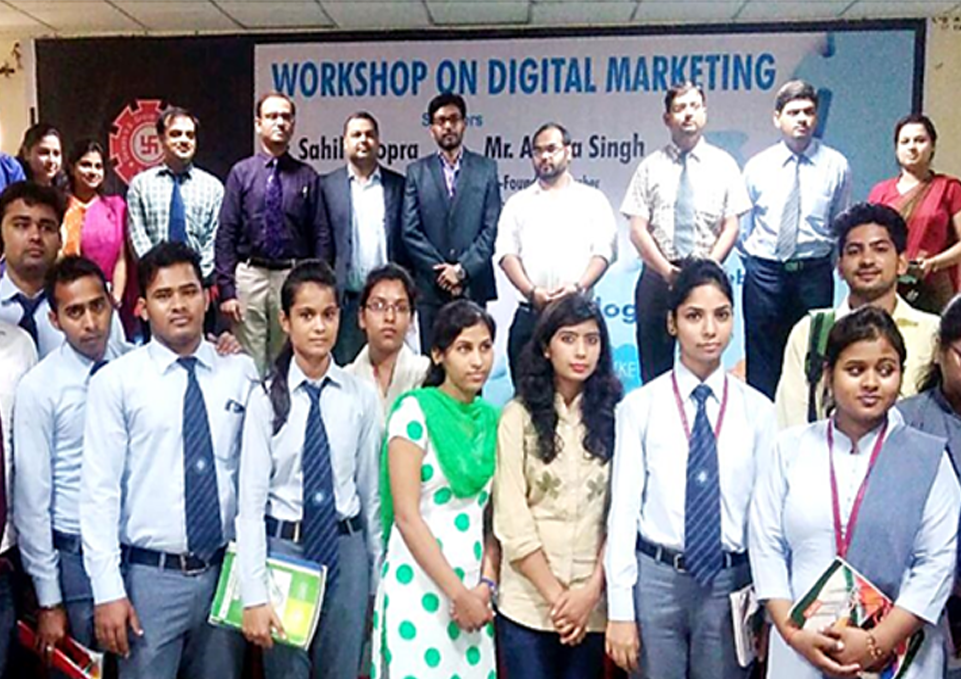 In Association With -iCubesWire Technologies Pvt. Ltd.
The workshops were conducted by iCubesWire's CEO and team members. Further sessions on career prospects and planning were taken by Mr. Abhishek Verma.
World Investors' Week - Experts' Speak Sessions in Association with HDFC, Mumbai
Interactive sessions were conducted by experts for management graduates.
Speakers covered topics like: Career Opportunities in the Finance Sector, An insight into the World of Savings and Investments; The Power of Compounding and Inflation, Understanding Asset Classes, Mutual Funds—Introduction; Mutual Fund Types; Financial Planning etc.
Many more such evets have been organized at time..